I'll start confessing that my feelings for Big Waves as a team have always been mixed ever since I got into Inazuma Eleven. There were some characters I was interested in, yes, but the team as a whole really didn't matter to me. And it didn't help that there were also some character designs I wasn't that fond of. (Plus, add the fact that in context I was a person very obssesed with *that* topic in particular, so seeing a whole team composed of "regular dudes who just like to surf" repelled me off). Looking back, I have stumbled upon many fanarts of characters/pairings that I considered "fine enough", but overall I've never expected to hyperfixate with them.
So, in that case... What led me to change my mind so fast? Well, there's a reason, although, a bit embarassing. Basically, what led me into Big Waves was nothing but... A pairing. Yeah. Two characters and the romantic relationship they could have. All just by seeing a fan art that caught my attention. And while at first I was interested only on the two lovebirds, soon curiosity (And a bit of nostalgia for some older faves) started to arise, I decided to search more and more...
And I officially fell into Down Under.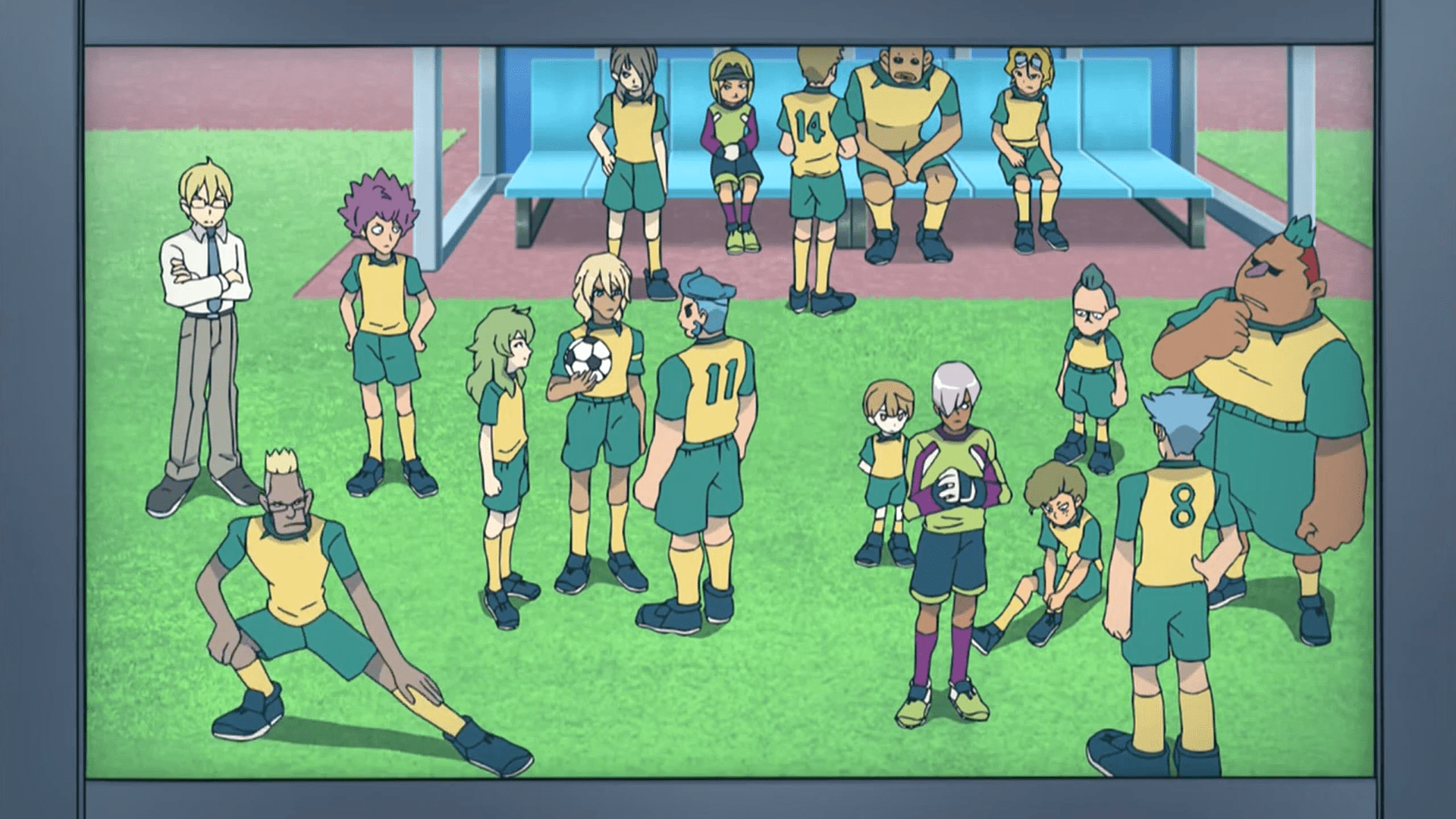 There's a lot of things I could say about Big Waves as an hyperfixiation. How completely different it was from my Senbayama and SP Fixers phases, how it led to me to constantly study the entire culture/history of a country that wasn't Japan, how it made me try (And fail) to understand the Australian accent and slang, etc. But despite this, things weren't bad at all. In fact, these past months things within this hyperfixation have been going better than before, specially after opening up more to others.
I do compltely understand anyone who does not like this team at all, however, specially after analyzing their atitude in all the installments of the franchise. And hell, I do believe them losing was 100% deserved. However, despite everything, I just... Can't hate this team at all. There's just something about it that just captivates me, somehow. First off, really, really LOVE their whole oceanic motif. I'm a huge marine biology nerd since little, and this team's the perfect outlet for me to combine two special interests of mine in one. Also the fact that their main hissatsu is inspired off the beautiful Great Barrier Reef... I love that.
Second, while I still believe their designs are a bit bland and/or simple, I don't think that's really a bad thing at all. The design philosophy on BW (And overall the FFI designs) is simply different than in the first two parts of the original trilogy; opting to design more normal characters but also trying to make them fit within a country's culture. Sometimes it works, sometimes it doesn't, but I think with BW is fine enough. Many of the desings I didn't like ended up growing on me eventually as I developed their characters, and I even ended up falling in love with others I never saw/paid attention to before. Overall, win-win.
Also I believe them not being nice people is part of the appeal personally. Sometimes it's fun to support the cocky characters, and see how they are forced to become better people after their downfall. Plus all of them give me so many chaotic vibes despite their "perfect" exterior, so just screwing around with them is just as fun, too-
Tl;dr, it wasn't easy to hyperfixate on them, and there are some things that could have been done better. But at least these guys inspired me to give one last try to get into fandom spaces once again, so here's that I guess. They are honestly very fun to create content around overall, and I'm glad they were the driving force that led me to properly understand coding just to craft this little website for them.